Goodneighbor has a lot of inconsistencies, between the inside and outside. Aside from the one wall that is half as tall when you're outside as when you're inside, there are also a lot of lights, wires, and billboards that should be visible through or above the wall but aren't. This mod addresses that.
FEATURES
Adjusts the interior and exterior of Goodneighbor to better match each other.
Preserves precombines for greater compatibility.
Flagged as a light plugin (esl-flagged esp) for minimal impact on load order.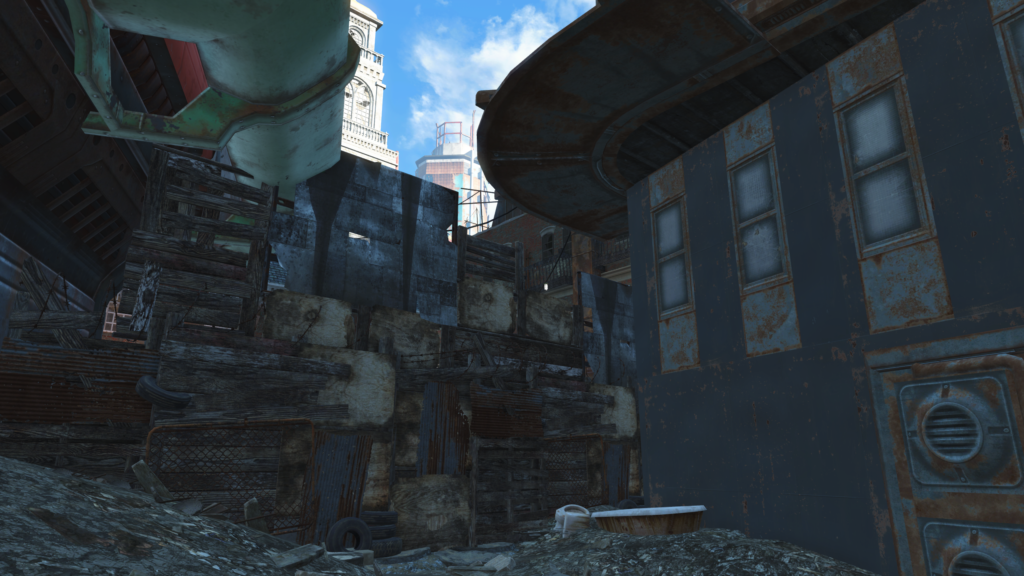 Download it now on nexusmods.com: https://www.nexusmods.com/fallout4/mods/72021